The Art Nouveau building Vodičkova 33, originally known as Vítek's House, will offer 3,500 m2 of representative office and commercial space after a complete reconstruction. Modern technological facilities will meet today's high demands while preserving the historical charisma of the building and its interiors.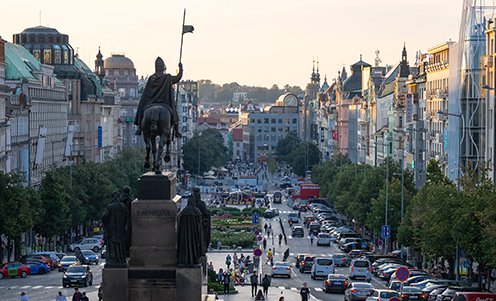 In the city centre
Whether you fancy a stroll through the historic centre of Prague or looking for shops, maybe a creative cafe for a business lunch, or a restaurant with high gastronomy, you will be close by to everything here at Vodičkova 33. The advantage is also in perfect accessibility by public transport, metro and car.
⟡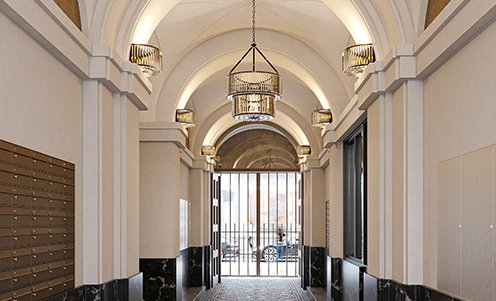 With respect to history
Vodičkova 33, the former Vítek's House, is an Art Nouveau building with an interesting history. Many remarkable architectural details have been preserved in the interiors. These elements will be carefully restored to create a modern and prestigious place for business and living.
⟡
Modern Standard
Although Vodičkova 33 is a building with a rich history, the complex reconstruction brings the house into the 21st century. The project will offer all the amenities and standard that is currently expected, providing the perfect backdrop for its future owners, whether they are lawyers, commercial companies, architects or medical practices.
⟡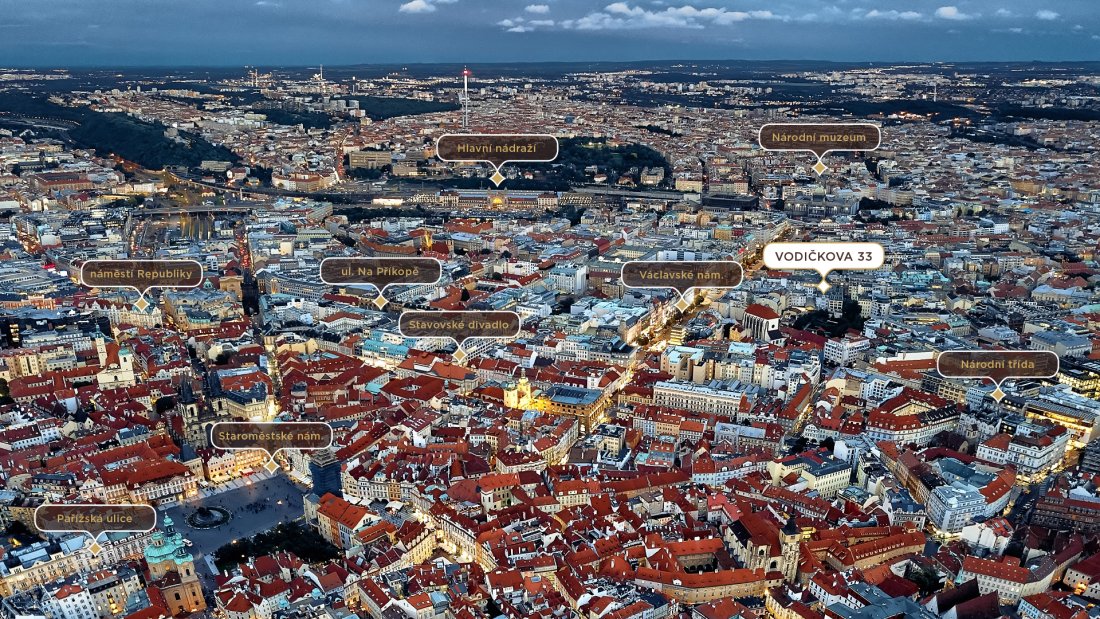 In the middle of the action
The prestigious address of Vodičkova 33 is one of the main advantages. You will find yourself in the historical centre of Prague, close to all major monuments, business and administrative centres and in the vicinity of the Franciscan Garden. Vodičkova 33 is located right in the heart of the city centre, a short walk from Wenceslas Square.
More information
Commercial premises
Vodičkova 33 offers premium commercial space with a wide range of uses. Thanks to its high standard and generous spaces, the building can be an ideal option for law offices, private medical clinics or practices looking for a prestigious address in the centre of Prague.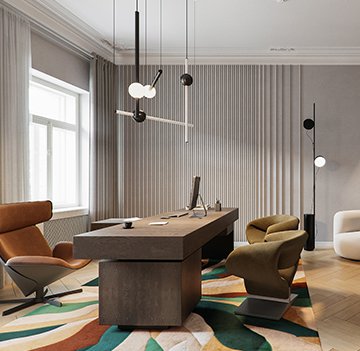 Offices
⟡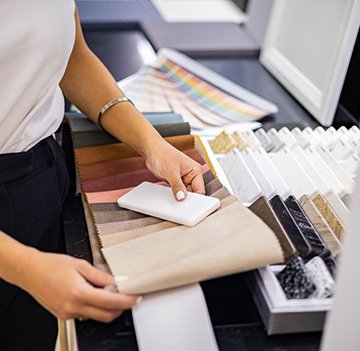 Showroom
⟡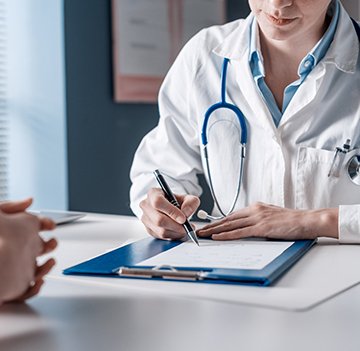 Doctor practice / Clinic
⟡
Restaurant / Café
⟡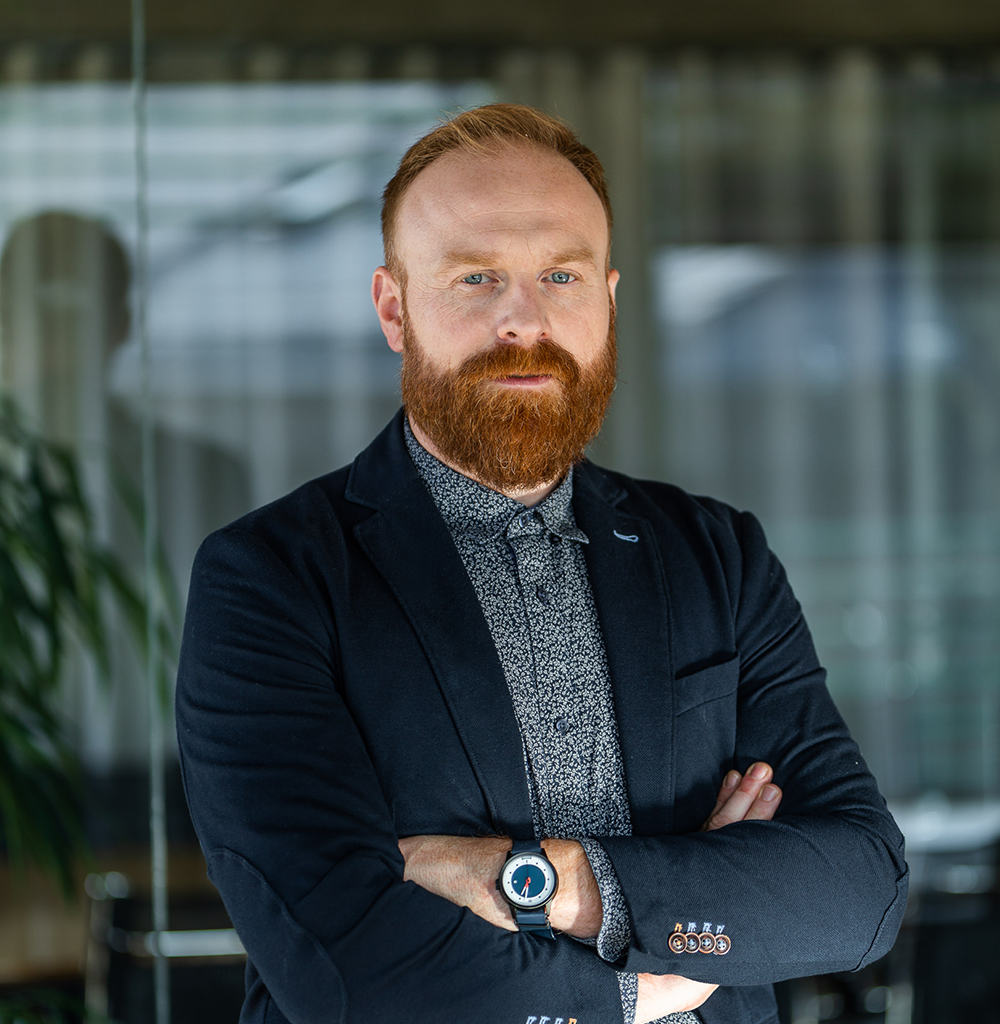 A word from developers
The Vodičkova 33 project perfectly embodies our motto, "The house, the story". The history of this building and its original use is deeply etched in the minds of many Prague residents. It is, therefore, a great honour for us to have the opportunity to shape its new form.
Revitalising a historic building is always a challenge for us and an effort to find harmony between the old and the new. The attempt to adapt a historic building to the requirements of the present day brings with it many challenges. In the past, these requirements have often changed, and this is particularly evident in the successive regeneration that the building has undergone.
During reconstruction, we sometimes encounter surprises and discoveries that deepen our respect for history and architecture. It takes care and sensitivity to preserve original elements and the know-how of what to adapt, add or change to suit new users today.
Ing. Dušan Koňařík, CIB GROUP, a.s.