⟡

A.7.2

⟡

non-residential

floor: 7.NP

usable area: 340,0 sqm

total area: 364,0 sqm

terrace: 77,7 sqm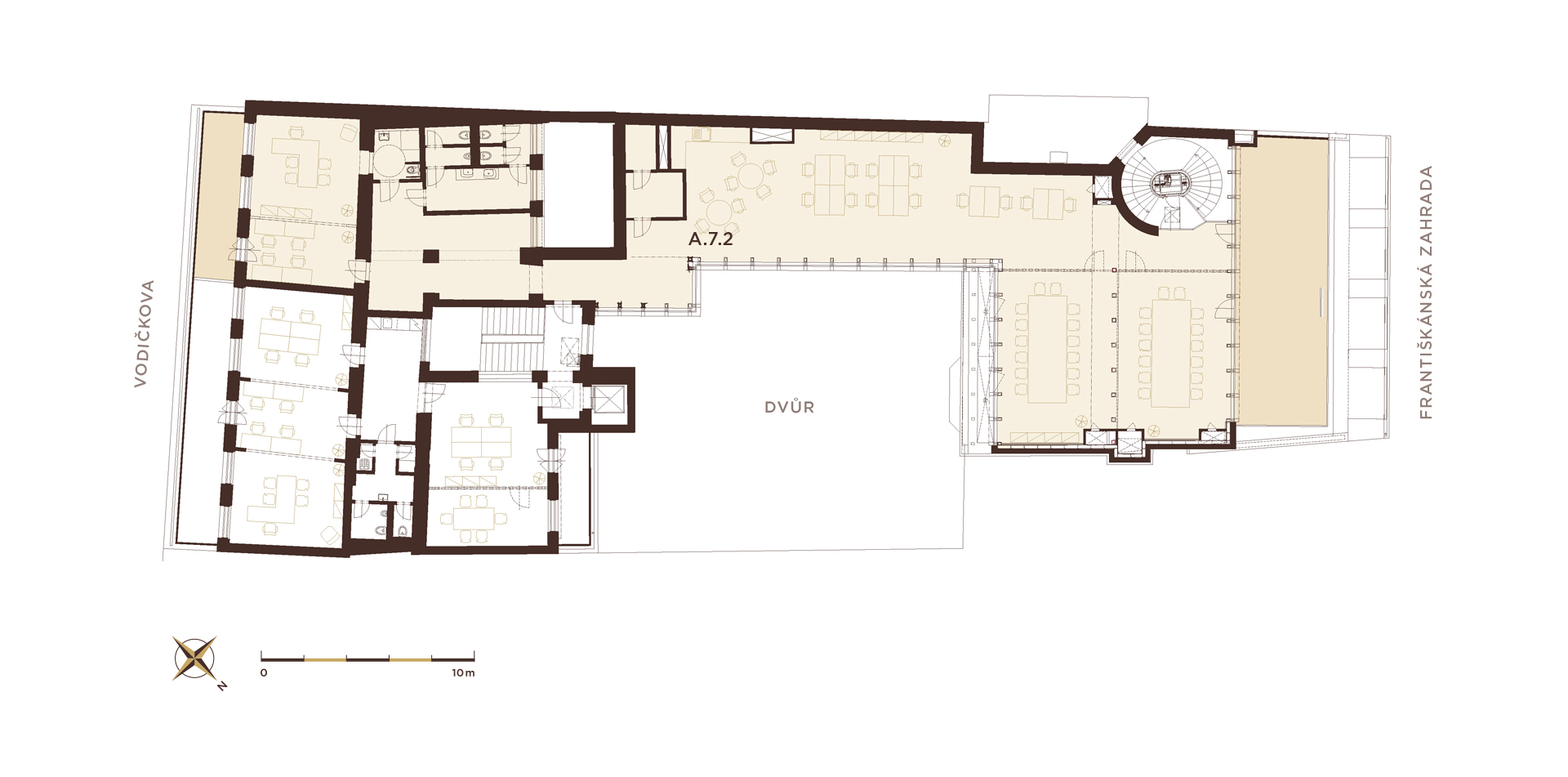 Designed to accommodate businesses of any type
All floors provide a split office layout, some with intelligent open-plan solutions. All office spaces count with toilet, lavatory, kitchenette and server room facilities, with storage space where necessary. The building can serve either as a headquarters or as a subsidiary of several small or medium-sized companies with a maximum of two owners per floor.
The offices in the historic part of the building (2nd-6th floor) are adapted to the original structure of the building, but non-load-bearing partitions can be completely or partially removed, creating an attractive and inspiring office with a new dimension of space.
Thanks to its unique character and sophisticated atmosphere, Vodičkova 33 is predestined for use as a representative office, which will be appreciated by both business companies and, for example, renowned law firms, architects or specialised private doctors and clinics.